Any Now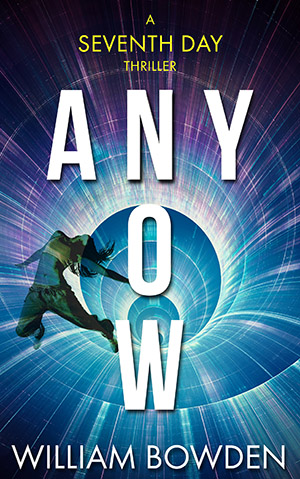 If you go looking for something impossible, there is always the risk that you might actually find it.
And for physicist Rhoda Mollo, finding such a something saw her banished to the fringes of what can only just about be called respectable science, her work dismissed as more heretical than theoretical.
That Rhoda had been the architect of her own downfall had, at first, seemed an agreeable outcome for all concerned.
But strange results from the world's largest atom smasher now threaten to put her centre stage once more, and in so doing, unwittingly expose a discovery being kept secret from the world.
Those protecting that secret desperately seek to keep attention away from Rhoda by any means, only to then realise that she is, in fact, a solution to a pressing problem—just what is it that they have found, and why do the omnipotent organisation known as the Veil want it?
Pursuit of the answers will take them all to the very edge of reason in this mind-bending science fiction thriller.
Get the eBook from here:

amazon